Studying With The Business School UK
These courses are open to those currently serving as a RLC Logistic Specialist (Supply), as well as those who have left the armed forces within the last few years. If you have left and would like to take the opportunity of achieving this qualification at the reduced commitment and price, please contact us for guidance. Please see Assistance for how to contact us.
The requirements for each level are dependent on the class that you have attained. See the image below for details.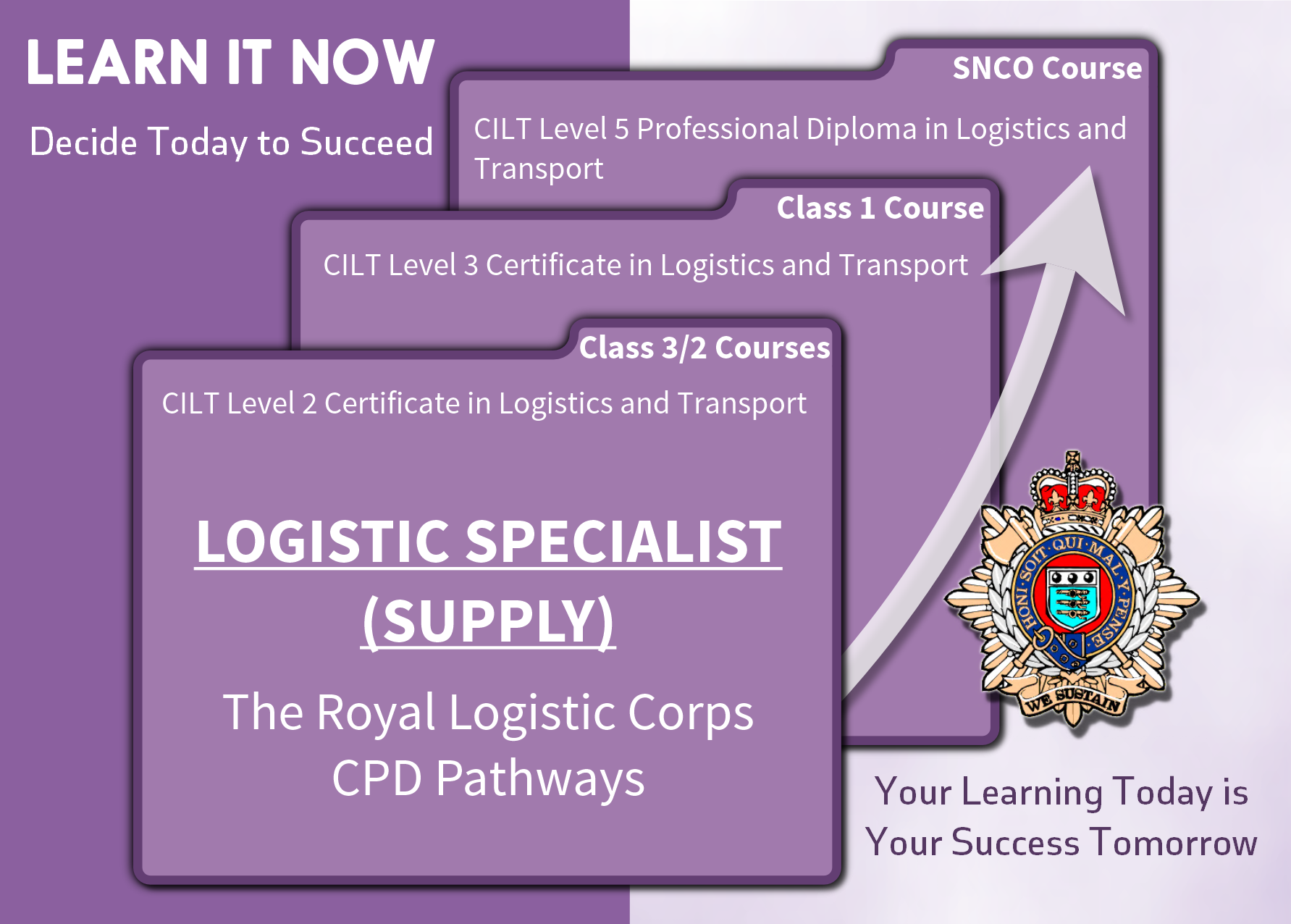 Create an Account
If you haven't already created an account on our Virtual Learning Environment (VLE), do this by:
Clicking Log in, top right
On the Log in page click Create new account, bottom right

Follow the instructions
Assistance
For help with the VLE see the Complete Site Guide, which is found under the Help tab in the navigation menu; direct link: COMPLETE SITE GUIDE

If you require further assistance with the VLE, or information about studying this course please see our contact information, which is found under the Help tab in the navigation menu; direct link: CONTACT

ELCAS Codes
CILT (UK) Level 3 Certificate in Logistics and Transport £680 (ELCAS Code: CILTL3CMMLSS)
CILT (UK) Level 5 Professional Diploma in Logistics and Transport £920 (ELCAS Code: CILTL5PDMMLSS)